About Me
I am a computer serviceman who has been working since I moved here in 2008.
During the college semesters, I was a full-time student going for a major in Biological Systems Engineering until this Spring (2011). Now I'm on my own making money to become a resident for UC tuition purposes.
My specialities are networking, web apps, and PCs.
I have studied networking extensively. I keep myself up to date with the latest web apps (web browser-based applications) with SmashingApps.com and I read Maximum PC magazine.
I can do everything with computers AND devices.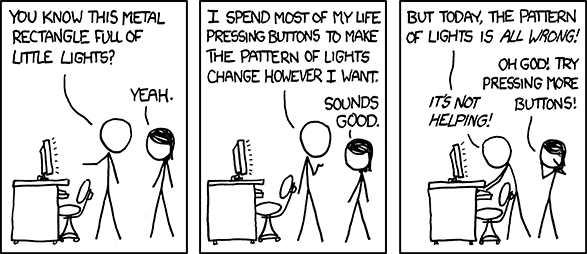 ---
History of Nick Tech-Know
I started doing this business shortly after moving here from Northern Alabama for college. My brother and I came up with this business name as a way to make myself appear more savvy and a way to hide my real lastname, which is an annoyance to my family, to say the least.
---
My clients
My customers have ranged from small business owners with networking issues to people on the street with cell phone problems. My wide ranging talents are valuable to many.
---